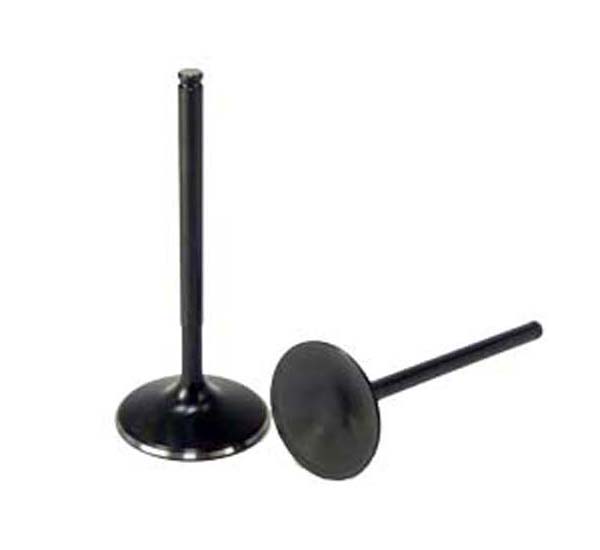 AV&V™ Extreme Duty Valves for Off-Road use
AV&V™ Extreme Duty Valves were engineered under two main criterions: lightness and strenght. Our stainless steel valves are a great upgrade to OEM valves found in ATVs and Dirtbikes. Rigorous testings were made to ensure we provide you with the best quality valves while still be extremely light and durable.
Comparative view between AV&V™ Extreme Duty Valve and Competition Valve
Our new stainless steel valves for offroad applications offer an 18% advantage in weight over other standard design steel valves presently available on the market. This means it prevents hammering and gouging between the valves and seats contact points. Less weight means less stress on the valvetrain and improved performance.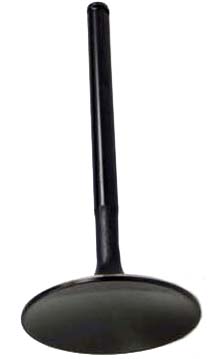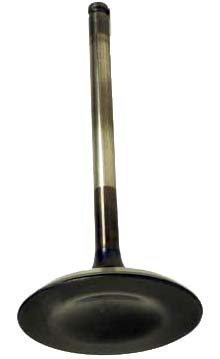 Comparative analysis between AV&V™ Extreme Duty Valve and Competition Valve
Numerous analysis performed on our valves proved that our lightweight design was able to withstand as much stress as other more conservative and heavier valves. This means that not only our valves are lighter, but they are as strong and durable.
These graphs show that even with all the unnecessary weight we managed to take off our valves, they are still as strong as other more traditionnal aftermarket valves.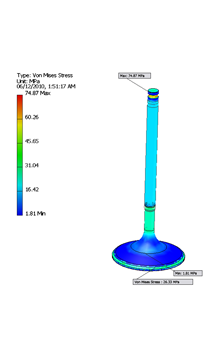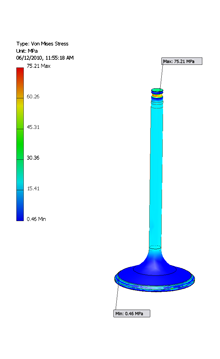 Important notes
Due to its ultra lightweight design, AV&V™ intake valves will reduce compression ratios of approximately 0.6 cc for each valve. This means that a standard engine utilizing these valves will see a minute decrease of 0.2 units of compression. For example, a Honda CRF450 will change from 10.5 to 10.3 to 1. This is very minimal and will not make a difference in mapping, therefore these still remain simple to implement in any engine.
When switching from OEM titanium valves to AV&V™ Extreme Duty Steel Valves, it is important to match them with our spring kits due to the need for tougher springs and increased pressure than OEM. This will prevent valve floating and damage to the seats. See our Valve Spring Kits section.