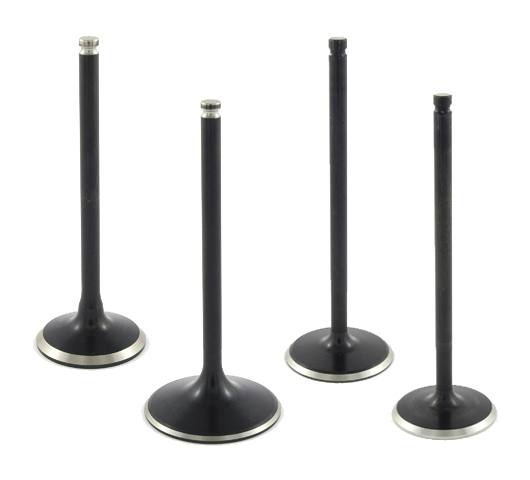 AV&V™ Black Tulip Extreme Duty Valves for Arctic Cat
These superb valves feature the highest flow level on the market. They are one piece forged from a racing grade stainless steel alloy. Each valve is heat treated with a special process and their stems centerless grinded to a micro finish for longer life.
650 (V-Twin Engines)
IMPORTANT: If you are changing your OEM titanium valves for AV&V™ Extreme Duty Steel Valves. You must also upgrade your OEM springs for our Extreme Duty Valve Spring (due to the need for higher pressure and toughness).
Those two valves must be used with AV&V™ upgraded springs kit VSK1116 or VSK1116-i (intake springs only).
DVX 400 (2004-2008)
Blank Valves (no tip, no groove)
Note:
Lash cap required for rocker arm application