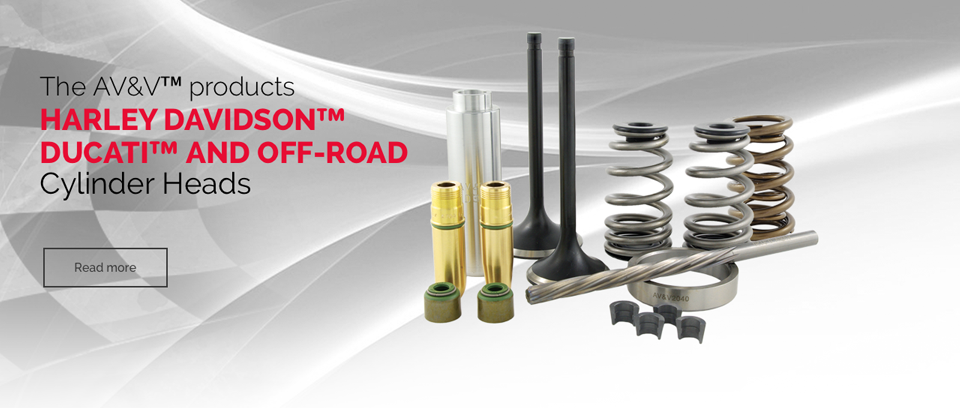 The AV&V™ products for
Harley davidson™
Cylinder Head Components
View More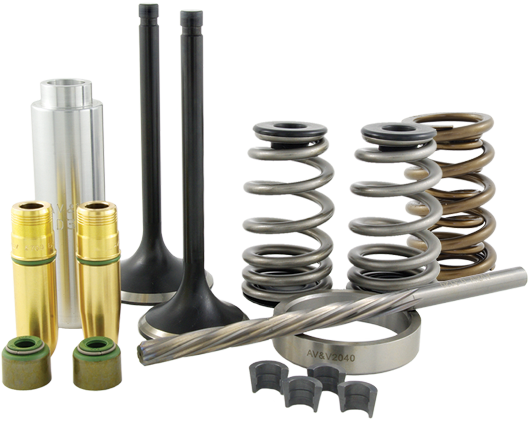 DUCATI™ and METRIC ENGINES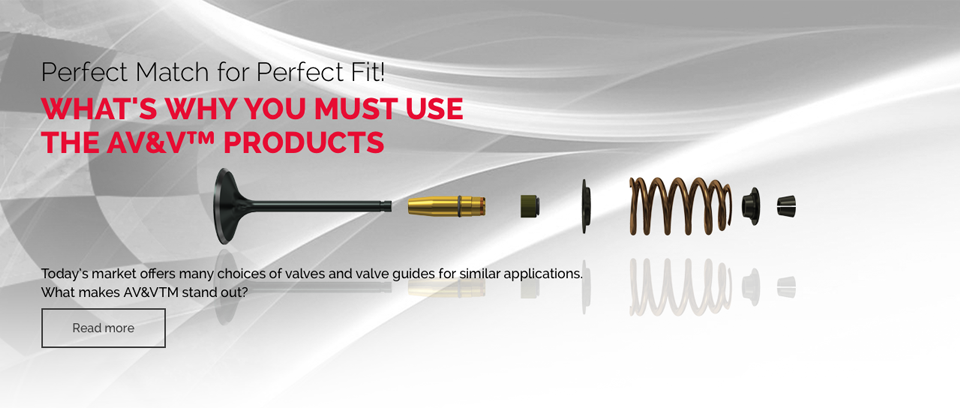 Perfect Match for Perfect Fit!
That's why you must use
the AV&V™ products

Today's market offers many choices of valves and valve guides
for similar applications. What makes AV&V™ stand out?
Read more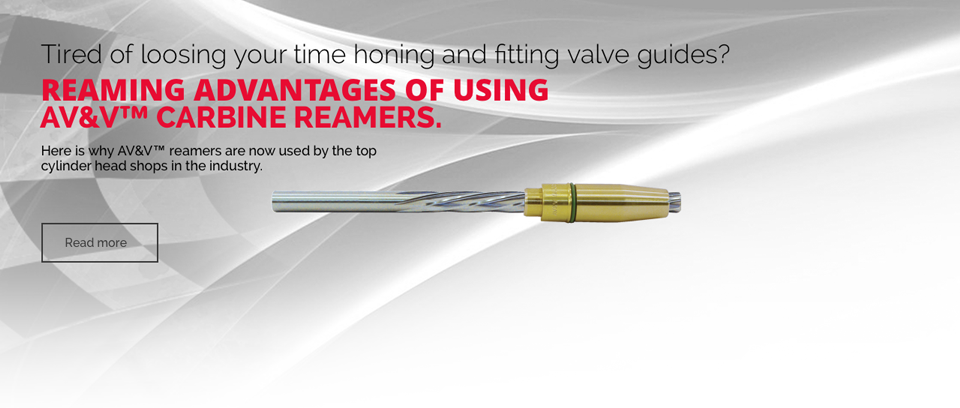 Tired of loosing your time honing and fitting valve guides?
Reaming advantages of using
AV&V™ carbine reamers.
Here is why AV&V™ reamers are now used by the top
cylinder head shops in the industry.
Read more


Manufacturer of High Performance valve and Valvetrain Components
AV&V™ is and always has been a pioneer when it comes to technological innovations about cylinder head components for the Harley-Davidson, Ducati and metric engines.
Systematic and advanced development is part of our mission to offer you the ultimate valvetrain components.
With 70 different valve profiles
over 25 valve guide models
and more than 13 different valve spring kits
AV&V™ offers you the most complete line of High Performance valve and valvetrain components in the industry.


Durability
Performance
Precision
Innovation
Curiosity is the mother of creativity!
AV&V™ high performance valve and valvetrain components
are available throughout our distributors.
For US Dealers – Buy direct from the factory