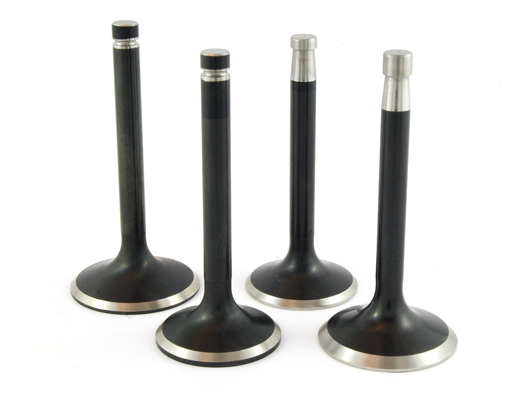 AV&V™ Black Tulip Extreme Duty Valves
These superb valves feature the highest flow level on the market. They are one piece forged from a racing grade stainless steel alloy.
Each valve is heat treated with a special process and their stems centerless grinded to a micro finish for longer life.