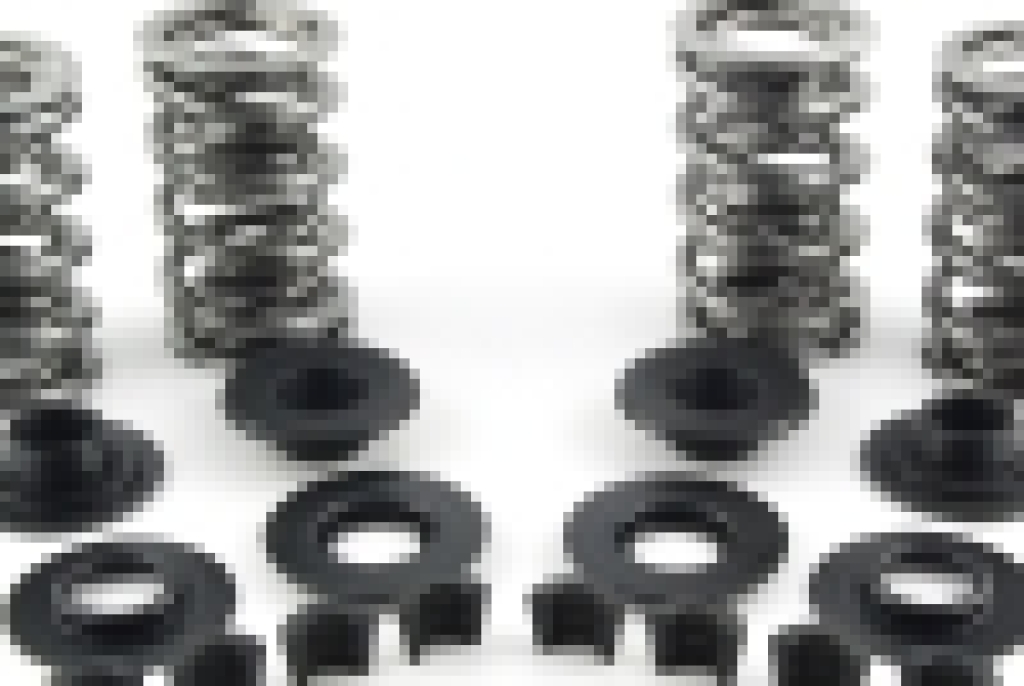 AV&V™ High Performance Valve Spring Kits  (3/8 valves)
High Performance Valve Spring kits – Double
Manufactured from ultra clean high silicon & vanadium alloy wire.
CNC machined tight fit locks.
Light weight 1.375" chromoly top retainers; for better clearance inside rocker covers.
NOTE
These Pan/Shovel valve springs are not bolt-in items. Always make sure to check the minimum spring spacing and to keep a minimum of .060" before coil bind, at full lift.
Early 1948-1980 heads must be machined to accept AV&V's late style lower collars.
You may need to machine the spring seat with Goodson spring seat cutter #VSS-1680HD and/or use AV&V upper spring collar kit #R530-4 and/or machine the valve seats deeper to get the correct spring spacing.
For reference, on late style Shovel (1980-1984), with a 1.630" valve stem protrusion, the spring spacing is +/- 1.375".
Retainers
Lower Collars
Valve Locks
NOTE
OE replacement