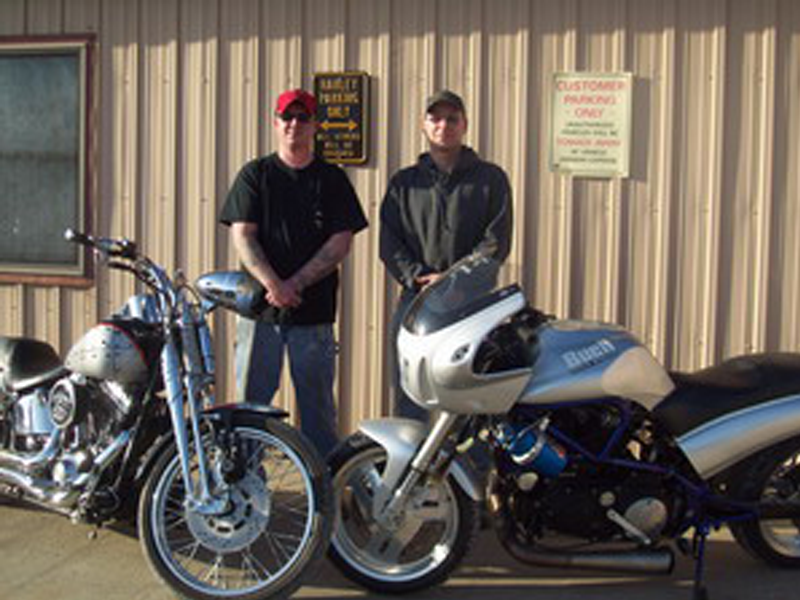 I've been using AV&V™ valve train components since 2007.  That year, I won 2 Wheelspeed Hot Street class.  I've been using AV&V™ valve train components exclusively since then.  In 2006, I took 3rd place in 2 Wheelspeed Hot Street Class, but had valve train failures throughout the year.  I have tried several brand named components but still had failures, valve float, bent and broken parts.  In 2007, when I started using AV&V™ components I had no valve train failures.
I won Doc's annual drags Hot Street Class in 2008 at Wisconsin International Raceway.  Since then, I have been rebuilding and porting cylinder heads for Joel Swenny at Middle of Nowhere Cycles in Tower Hill, IL.  Joel has built the quickest street bikes in the area, with cylinder heads from me with AV&V™ components.  Using AV&V™ high flow valves and Beehive springs, I can set-up the cylinder heads with a lower spring seat pressure and still control the valves.  In turn, that frees up horsepower and adds longevity to the valve train.  I also like the high flow valve guides because of the o-ring which prevents leaks.  They are easy to size with the AV&V™ carbide reamers for a tight and precise fit.
We want to say thanks for the awesome valve train components.
Ken Carlock and Joel Swenny, Middle of  Nowhere Cycles